Rent Shared room in Via Erodoto, Milan
434 €/month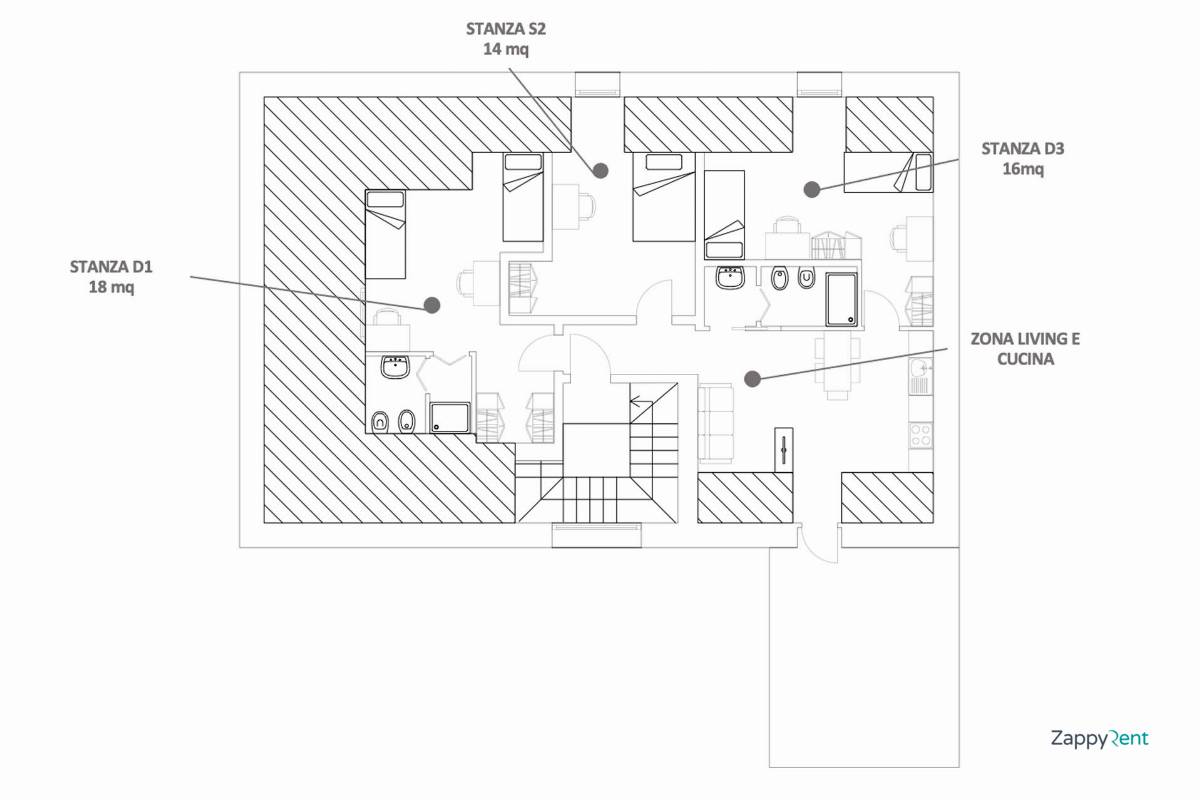 Commissions
There is a one-time commission of 100% of monthly fee to pay in the first month.
the fee is of

434€ / month

. See detail!
This room is available from 08/12/2021 for an unlimited duration
In this moment the apartment is not available for visits.
Aparment
The house has 3 rooms and has 2 bathrooms, and it's at floor number 2.
Rental period and security deposit
The security deposit (for damages) is of 2 months. You can leave the apartment before the end of your rental, with 6 months notice
Bills and expenses
The monthly rent is 434 €, plus 49 € fixed costs. The bills that are charged to the tenant are condominium, electricity, garbage, gas, internet, water. The payments will be managed directly by ZappyRent, in full transparency.
Fees
There is a one-time commission of 100% of monthly fee to pay in the first month. This commission lets us ensure you a secure and reliable service:
All listings published on our platform are controlled and secure
We manage the deposit in full security
Furniture
Wifi
Wardrobe
Desk
Tv
Washing machine